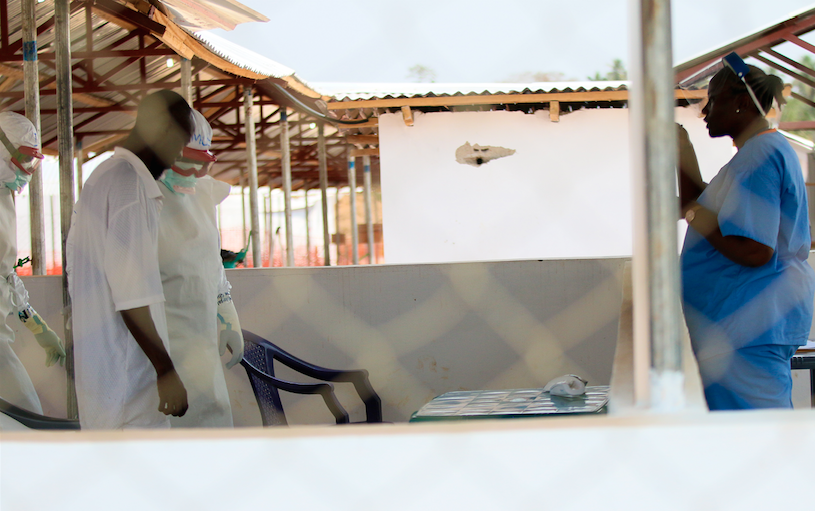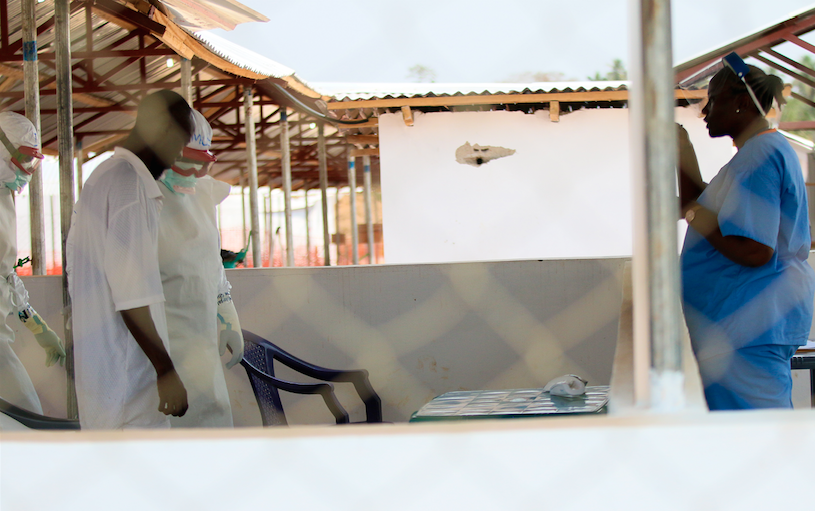 An area in Sierra Leone's capital city known as Magazine has reported two new confirmed ebola cases says Ministry of Health Spokesperson, Sidi Yayah Tunis. Speaking to Reuters, Mr Tunis says that the new cases are alarming because Magazine also known as Magazine Cut is heavily population, and more people could be infected.
Just two months ago in April UNMEER was at Magazine Cut doing ebola sensitization. Under its Quick Impact Projects UNMEER paid for the disinfection of 10 public toilets which community activists had highlighted as a potential source of transmission. A total of 20 people were said to have been trained in disinfection and incentives given to them to continue for two months. Community leaders promised to continue the ebola fight but these new cases remind us all that promises alone are not enough to keep ebola at bay.
Mr Tunis says that new cases are especially worrying because the government had closed down the ebola treatment facilities in Freetown because the city had gone some 21 days without any new cases.
It is surprising that the Ministry of Health would close down any ebola facility before it had registered 42 days of zero ebola cases as recommended by WHO. To date the Western Urban Area which include's the City of Freetown has had more ebola cases than any other region. The city has had  2,263 ebola cases, twice as many as the other two regions with the highest cases.
Did MOH prematurely drop the ball on ebola in the City?
Hagan Street market, Freetown. Busy, chaotic, ebola free for three weeks say local health workers pic.twitter.com/hZyY3TagyT

— David Whitty (@radio_david) March 23, 2015