Sierra Leone: President Bio, Bill Gates, David Sengeh at Goalkeepers 2018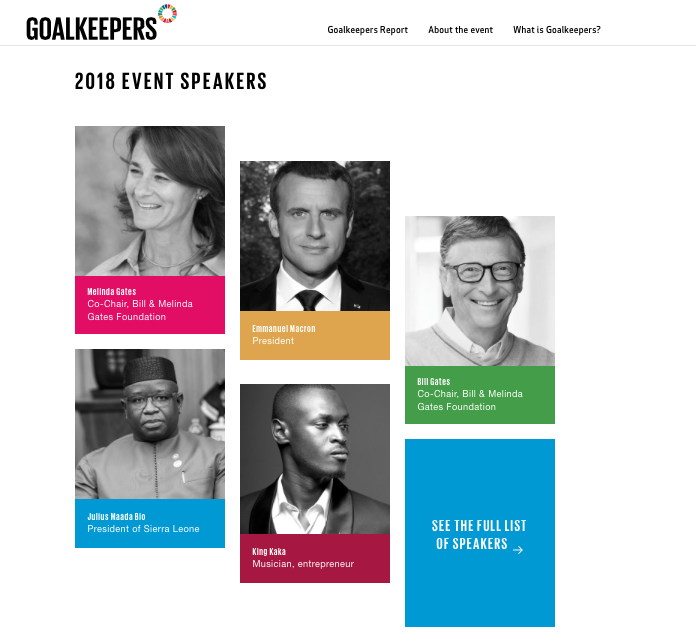 Sierra Leone's President Bio will share a stage with Bill Gates today at Goalkeepers 2018 in New York. President Bio is following in the footsteps of President Obama who did the same with Mr. Gates at the inaugural Goalkeepers in 2017. Goalkeepers brings together world leaders, creatives, innovators, and community leaders across all disciplines to share ideas on global development. The conversation between President Bio, and Mr. Gates will be moderated by Dr. David Sengeh, Chief Innovation Officer, Government of Sierra Leone.
Tune in to watch the LIVE STREAM at 9AM (NY – EST) which is 1PM GMT.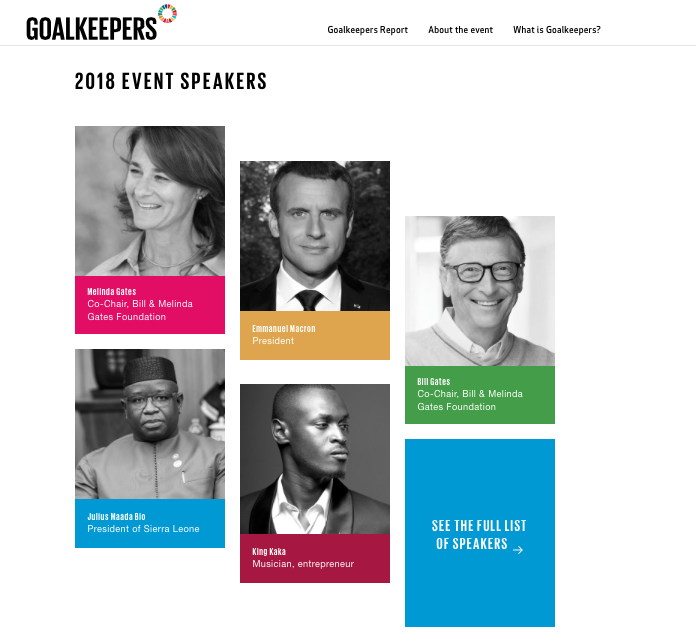 "Goalkeepers is dedicated to accelerating progress towards the Global Goals: using powerful stories, data, and partnerships to highlight progress achieved, hold governments accountable and bring together a new generation of leaders to address the world's major challenges.
The inaugural Goalkeepers event in 2017 hosted a diverse group of leaders. Speakers, including Prime Minister Justin Trudeau, President Barack Obama, and Malala Yousafzai, shared their stories of bold leadership and innovative solutions that are driving progress on the Global Goals.
This year Goalkeepers will focus on youth population growth that will affect future world progress. If countries invest in the health and education of their young people, we will unlock productivity and innovation, cut poverty, and generate further prosperity. But if we ignore young people's potential, we risk jeopardizing the progress that has been made—going backwards on gender equity, political stability, health outcomes, and economic prosperity." – More Here