Sierra Leonean supermodel Zainab Sheriff has been unveiled as the new face of Ghanian fashion designer, Melanie Crane's 2015 'BLUSAJUPE Collection'.
Zainab looks haute in the new photo campaign for the line, which consists of a variety of looks ranging from a coral pink tweed chiffon peplum suit, to a ruffle spike dress and a black Illusion bustier jumpsuit. She appears both sassy and sophisticated in a fawn lace illusion back blouse with mini pencil skirt which highlights her incredible figure.
According to designer Melanie this collection  "represents the new African woman. A strong independent, self motivating and high achieving woman from any where on the continent"
The criteria for such a woman that wears these designs is "ATTITUDE". A woman who wakes up in the morning and tells the world, you may be standing still, but I am moving forward .
All reasons indicating why she chose Zainab to represent as the face of this collection "I inspire and Africa inspires me . I chose a model from a country that is currently receiving bad press to show the world that out of all the negativity lies a positive progressive achieving woman"
'Blusajupe' is available to purchase on several online stores and there are Melanie plans to open shops in other African countries soon.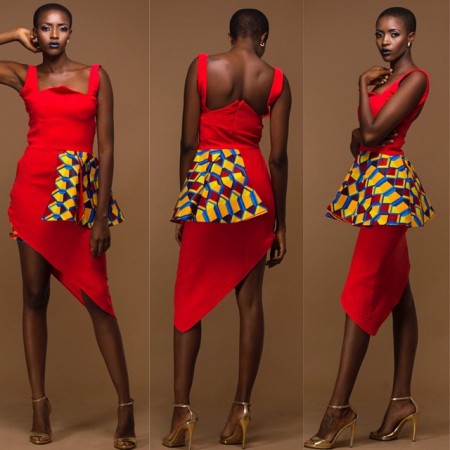 Source: Melanie Crane Facebook